Your Personal Injury Toolkit
5 Most Common Mistakes When Injured at Sea
Here is our list of 5 things you should not do after being injured at sea.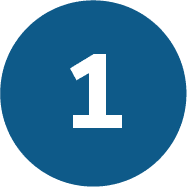 Waiting too long to report your injury.
A common mistake among maritime workers is that they do not immediately report their injury to their employer, either because the injury seems minor at the time, or they try to work through the pain. No matter how minor the injury seems at first, it must be reported to your employer right away. Continuing to work without reporting the injury could cause you to be more seriously injured and could later be detrimental to your claim.
Not talking to a maritime attorney about your rights.
Your employer may try to discourage you from talking to an attorney. You might hear, "Don't worry, we'll take care of you." Even if you trust your company to do the right thing, you can be assured that it has its own legal team working behind the scenes to advance its own interests. By talking to an experienced maritime attorney who is on your side, you can make sure that all of your rights are protected.
Waiting too long to file a legal claim.
All legal claims have time limits. In maritime law, these time limits vary based on the specific situation and can be quite short. For example, some claims must be brought within 6 months or the case will be barred forever. This is another reason why retaining an experienced maritime attorney, sooner rather than later, will benefit you.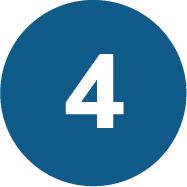 Asking for too much, too little, or nothing at all.
An experienced maritime attorney can help you determine what sum of money is reasonable to ask for in your case, depending on the unique facts of your situation. You ought to avoid impractical expectations, but you also don't want to ask for less than precisely what the legal system allows for. Maritime laws are there for your safety and to compensate you if you are hurt. Don't make the mistake of asking for too much, too little, or nothing at all.
Honesty really is the best policy when it comes to maritime claims. Telling lies or exaggerating never works – and can even result in the loss of a case that otherwise should have been won. If you have any concerns about the facts of your case, it is best to discuss them with your attorney, who can help you navigate the issue truthfully.
The above "Top 5 Mistakes" may have no application whatsoever to your particular situation. Only after a written fee agreement do we commit to discussing strengths, weaknesses, mistakes or otherwise with a client. Matters that are listed above as "mistakes" may, in fact, be perfectly proper or correct in your particular circumstance, and the above should not be taken as advice in any particular case. For example, under some circumstances, it may be perfectly proper for a claimant to ask for nothing at all, decline to pursue a claim, or otherwise avoid claims representation. Please see our Disclaimer, which applies to the above. Selection of an attorney is an important decision, potentially affecting significant rights, and selection of a claims representative should not be made based on advertising alone, including specifically this Web page or Website.
It's our name. It's our business. It's what we do. 
"Injury At Sea knows the maritime business from all angles…easy to work with, hardworking, straightforward, and professional. I was treated with care and concern. They were very helpful in my situation, told me exactly what to do, what to expect and the likely outcome. Five Stars."
"Having met with a few other attorneys who were honestly quite intimidating, I was very happy to find Sarah (I'm not from this country and was not prepared for the medical & legal processes!)! I felt like she genuinely cared about my recovery, and how I was progressing. My medical treatments took over a year, and the lengthy process of gathering statements and supporting docs, medical records, negotiating etc. meant that we were in contact for over 2 years! I was very happy with the amount we settled on after mediation. Great service, professional, compassionate, and won't settle for less than their clients deserve 🙂 Thank you!"
"Melissa Westberg's patience, diligence and professionalism was outstanding, but I was particularly shocked by the amount of settlement she managed to get me. I knew I was facing a particularly harsh insurer, and I did not have a huge amount of evidence for my case. An asset to your firm and a pleasure to deal with, I will be recommending Melissa Westberg whenever possible."
"Melissa right away came to meet us and gave us her undivided attention and was eager to hear what happened. She made the process easy and simple us to understand. During our case Melissa always stayed in contact. She was always available for any questions we had. The one thing that we really enjoyed and loved about Melissa was [that] she cared. That's the reason we referred Melissa to our son and anyone else they wants a attorney who cares for the people they are representing. Thank you Melissa for your time and a great job."
"I just want to express my gratitude for your exquisite performance, research, and kindness over the last week. I truly felt that I was in good hands, and the outcome is proof of that! The last five years has been quite a journey, at times very dark, but today things feel brighter than ever. Thank you for shining a light on my story, for never wavering from your belief in me, and for 'bringing it home'. You, my friend, are the man. Thank you so very much."
"Hiring Mr. Gooding was one of the best decisions I've made in my life. I was extremely impressed with his experience and knowledge at every stage of the proceedings. Mr. Gooding did his research and learned every little detail of my case. He was very passionate about his work. He took the extra time and effort to make sure everything was in order and correct. He also kept me informed of everything I needed to know and do to prepare for my case. James Gooding is a top-notch attorney. I highly recommend him to anyone in need of a personal injury attorney. I would higher him in a heartbeat if I was ever injured again. Thanks James for all your great work!!!"
"Matt is smart, professional and was wonderful jumping in late in the case, getting ramped up quickly. He has the knowledge and patience explaining legal questions to me. Best think is he took the time to really listen to how this accident changed my life. He fought for me, my rights, and my recovery. I am truly grateful to Matt!"
"…When they said they would not give John a liver transplant, my heart sank…for the first time in my life I hated being poor because I could not save my child. No one wants to lose a child. I sat in his hospital room and just looked at him and felt helpless that there was nothing I could do…When I was told Injury At Sea had obtained a Court Order to make the Company pay I cried tears of relief…without this my son would have had no hope of living… Thank you to Injury At Sea."